Echo Room Trilogy: II.To Moscow | Berlin-Vienna
After SLEEP NO MORE|The Madness of Lady Macbeth, company writing on water began the new year with a module in Vienna as preparatory research for the second part of the trilogy exploring women in sealed rooms. With cie. tauschfühlung, Kenneth George and the Austrian choreographer Bianca Anne Braunesberger and her two dancers began initial movement explorations based on issues raised by our reading of Anton Chekhov's Three Sisters.
We hope to present a work-in-progress in Linz in autumn 2018. The premiere is scheduled for December 2018 at the Ufer Studios in Berlin.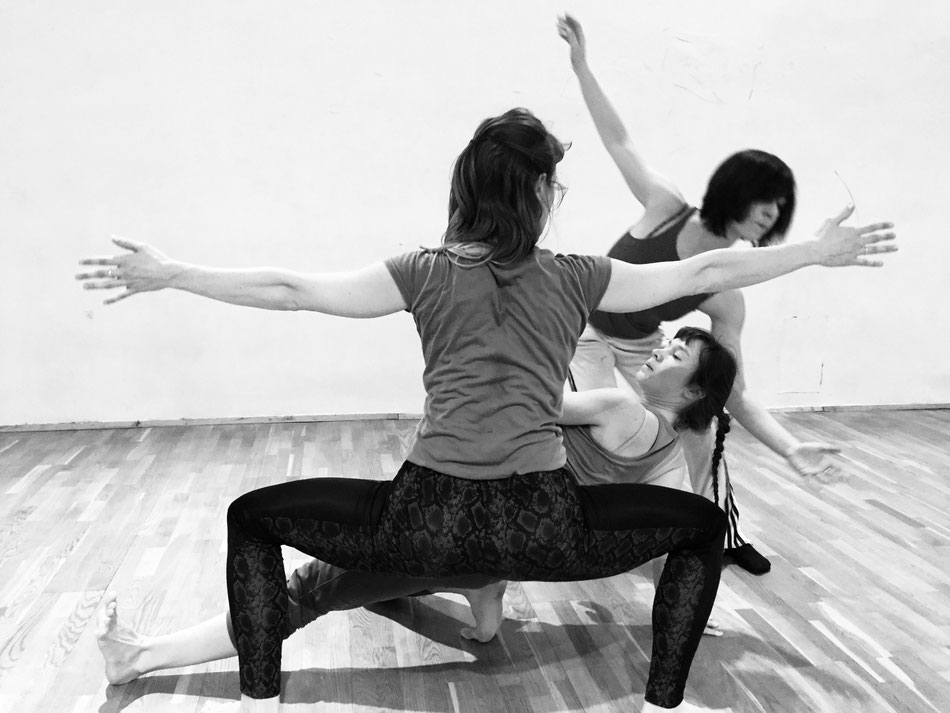 KAOSMOS | Circolino Pipistrello | Rikon, Switzerland
From Vienna to Zürich, then another 40 minutes with the s-bahn to Rikon, where Circolino Pipistrello has its winter quarters. Old wooden caravans, chickens, snow, chopping wood to heat our wagons, and rehearsing/creating with 17 young, energetic and enthusiastic circus artists.
KAOSMOS is the new show with which Circolino Pipistrello will tour through German-speaking Switzerland from April 2018 through mid-October 2018. The show was conceived and directed by Marco Cupellari (PerpetuoMobileTeatro, Locarno) and Kenneth George (company writing on water) with music composed by Dario Miranda and performed live by all 17 members of the troupe on diverse instruments. Pictures and tour dates available here:
http://www.pipistrello.ch/aktuell/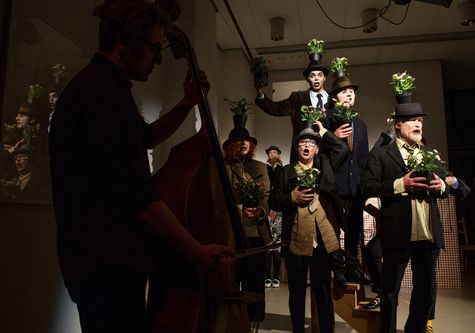 Ein Boot in der Küche | Biberach-Berlin
Kenneth is to be seen as an actor in Theater Zentrifuge's devised creation "Ein Boot in der Küche", a scenic-choreographic montage inspired by the art of Romane Holderried-Kaesdorf (1922-2007). The premiere was on 19th April, 2018, in Biberach an der Riß, Frau Holderried-Kaesdorf's hometown.
Performances in Berlin: 19.05.-21.05.2018 | Acud Theater | 8:00 p.m.