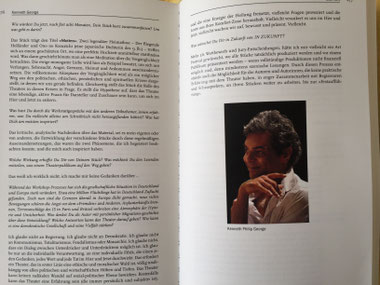 It gives me great pleasure to announce that [transcript] publications has just released IN ZUKUNFT! - an anthology of new dramatic writing in Germany, featuring excerpts from my play Moths, and an interview with me.
Moths was developed over an 8-month workshop (one weekend per month on average) organised by EXIL e.V., Essen and the Westfalen Landestheater, Castrop-Rauxel, led by the author Maxi Obexer and the dramaturg and director Christian Scholze.
Florian Wilke, actor and colleague from Darmstadt, translated the play from my English into German.